Monastry of Arkadi - Eleftherna - Margarites
Monastery of Arkadi - Eleftherna - Margarites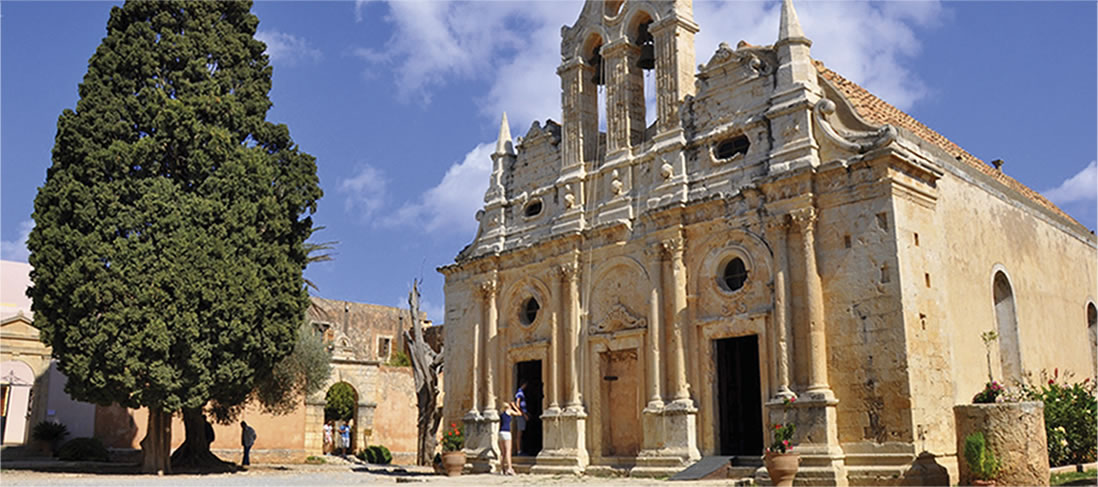 We start this excursion at the most impressive and historic monastery of Arkadi situated on a fertile plateau 23 km to the southeast of Rethymnon. The monastery is a historical symbol linked to the national pride of the Cretan people as it played a significant role in the Cretan revolt against Ottoman rule in 1866. We then head to Eleftherna, a village of great natural beauty.
The remnants of the ancient city of Eleftherna, one of the most important archaeological sites in Crete, lie near the modern village. Next, is a visit to the museum and its exhibition of the findings of ancient Eleftherna. The originality of this museum is that the objects in the permanent exhibition will be updated periodically with new and older finds which are excavated so that public interest is continuous.
Our next destination is the village of Margarites which is famous for its pottery production of Minoan inspiration. Strolling through the narrow streets of Margarites, you will see doors and walls with beautiful decoration from the times of Venetian rule. The village gives a real sense of how Cretan villages used to be in past centuries.